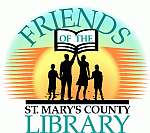 You're invited to the Friends of the St. Mary's County Library Winter Brunch 2019!
Join us at Olde Breton Inn (21890 Society Hill Rd., Leonardtown, MD 20650) on Saturday, February 2, 2019 at 11 a.m. for a breakfast buffet and a talk from our guest speaker, Rear Admiral Steve Eastburg: "The Mission of NAS Patuxent River: Reflections on the Past…and a Look to the Future."
The breakfast buffet includes quiche lorraine, scrambled eggs, sausage links, bacon, au gratin potatoes, assorted danish pastries, biscuits with assorted jellies, miniature croissants, cascade of seasonal fruit, coffee, water, and assorted chilled juices.
Tickets are $25 per person for FOL members and $30 per person for non-members. Become a member today! Not sure if you're a member? Email stmaps@stmalib.org.
Please include names of all attendees in the Notes field.