LexiCon Local Artists
October 2022
About the Artists:
Naomi Cole
Hi! My name is Naomi and I have always had a passion for art and drawing. I studied Media arts & Animation at the Art Institute of Austin but discovered a passion for designing characters. My focus is on fantasy characters. Elves of color are especially close to my heart and what I depict the most.
Mixing watercolor, marker, inks and colored pencils help bring depth and texture to my illustrations. Mixed media paper is what I use most, ranging in size from 5.5 x 7 to 11x 17. As you look at my art, I hope you are transported to other worlds, become curious and inspired by the characters and above all; smile.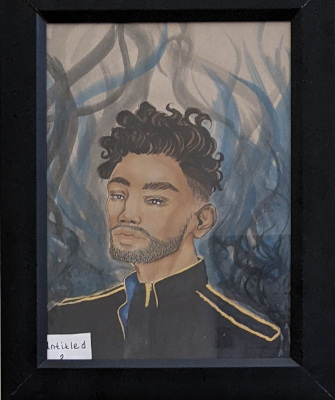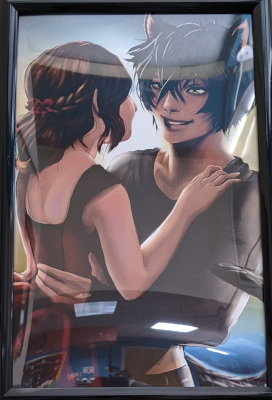 Chiketart
Mariluz Fermaint Gonzalez is Chikeart, a freelance artist born in Puerto Rico, raised in St.Mary's County, MD, inspired by comics and animation who is ready to share her passion!
See Chiketart's website
.
QuarkyCadet
My name is Demitri Dixon, but in many places, you can find me as QuarkyCadet. Demitri Dixon is a graduate from Edinboro University with a Bachelors of Fine Arts and Animation. While at Edinboro they worked as a designer and storyboarder for 2 years for the 24-hour animation competition, and in 2020 they qualified in this worldwide competition in the top 100 out of thousands of teams. Currently, they work freelance on comic, illustrations, and for animated shorts and shows on YouTube. They are also skilled with digital and paper inked illustrations and also have a passion for linoleum block printing and were a part of the animation club in college.
Demitri has always been inspired by animation and illustration, or any form of storytelling really. Illustration has always been a way for them to tell stories and share a part of themselves for others to see. They hope that by sharing their stories and their work that they will also be able to inspire others artistically. Follow QuarkyCadet on Instagram.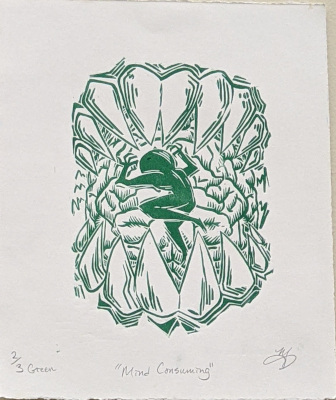 Are you an artist and wish you had a place to share your artwork with others? Since the Lexington Park Library Art Gallery was created by artist Candy Cummings in 2005, many amateur, student, and professional artists have displayed their artwork. Contact the St. Mary's County Arts Council at info@smcart.org or 240-309-4061 if interested in displaying your work. The Art Gallery is funded by the St. Mary's County Arts Council.