Saturday, September 15, 2018, 12 – 4 p.m.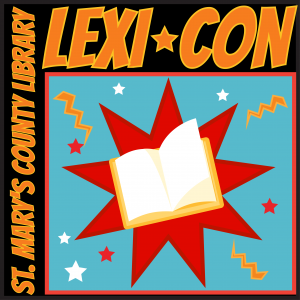 LexiCon returns to St. Mary's County Library on Saturday, September 15, 2018!
Join us for trivia, a cosplay contest, workshops, and prizes! Open to all ages. See pictures from last year's event.
Schedule of Events
12 noon – 2 p.m.: Cosplay Contest Registration
Come dressed as your favorite movie, t.v. show, anime, or comic book character and participate in our cosplay contest! Age categories include ages 10 and under, ages 11-17 and 18 and up. Please review the rules for the cosplay contest before deciding to compete. For those that want to get ahead of the game, register online!

12 noon – 12:30 p.m.:
Jason Fry is the author of The Last Jedi novelization, as well as many other Star Wars books. He'll be chatting with us about what it's like to be a writer! Check out the many books he has in our library collection!

12:15 – 1:15 p.m.: Chain Mail Workshop
Discover the process of making chain mail works of art! Learn how to craft a chain mail keychain that you can take home and show off to your friends. Supplies are limited, so free tickets will be available, first come first served, the day of LexiCon!

12:30 – 1:30 p.m.: Trivia Death Match
Think you know a lot about geek culture? Well, it's time to prove it! Test your comic and geeky film knowledge by participating in the Trivia Death Match for a chance to win a ticket to the Library Prize Vault! This pub style trivia game can be played solo or with a group. Disclaimer- no actual death will be involved!

1:30 – 2:30 p.m.: Super Hero Training Academy
Fun for the kiddos and the young at heart! Participate in a series of obstacles designed to test your superhero abilities. Do you think you have what it takes?

1:30 – 2:30 p.m.: Cosplay 101
Interested about learning about how to get into cosplaying without breaking your budget? Join Jazmine Cosplays, 9 Lives, and Supporting Cast to learn about what cosplay is and how to start making cool costumes of your favorite characters!

3 – 4 p.m.: Cosplay Contest

All day: Artist Corner, Raffles and contests for prizes from the secret Library Prize Vault, Kid's Fun – crafts, photo booth, scavenger hunt
Special Guests
Jazmine Cosplays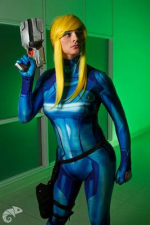 9 Lives Cosplay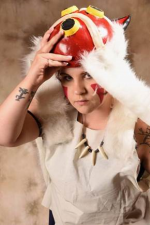 Supporting Cast Cosplay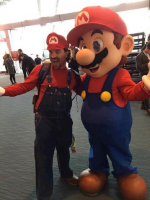 Artists and Vendors
Naomi Cole


Naomi Cole is a librarian at the Leonardtown Library, but she is secretly an amazing artist on the side!
She has plans to one day publish a graphic novel called Forbidden which takes place in a world where magic…and certain relationships are completely forbidden.
To see some of her work and to follow her as she makes progress on Forbidden visit her Instagram page.
Mariluz Fermaint Gonzalez


A newcomer to Lexicon, Mariluz Fermaint Gonzalez a.k.a. Chiketart is a local freelance artist who draws inspiration from the things around her like animation, comics, and her cat to create digital and traditional pieces of art. See more of her work!
Chris Rubenstahl


Chris Rubenstahl is the creator, writer, and illustrator of the comic Necroczar: Manifest Destiny. Described in his own words, Necroczar is "like House of Cards, but with a cast of demons from the under world."
See more of his professional work, as well as some of his commissioned pieces.
A Scroll in Time


A bi-weekly academic blog exploring topics regarding the history of Japanese and American comics.
Third Eye Comics


Third Eye Comics, Maryland's premiere store for comics, graphic novels, toys and games, won't be able to make it in person, but they're providing lots of freebies and giveaways!
VikingsCon


Part renaissance faire, part comic-con, VikingsCon combines the best of both worlds!
501st Legion


There is a very good chance that we'll will be visited by the 501st Legion, a fan group devoted to dressing up like villains from the Star Wars franchise!
Don't worry. If you see Stormtroopers marching between the stacks it has nothing to do with your late fines!
See more information about the 501st.
Interested in being a vendor for LexiCon 2019? Email your completed application to evariz@stmalib.org.