General Election
November 3, 2020 7 a.m. – 8 p.m.
Register by October 13!
To vote in the November 2020 election, you must be registered by October 13. You can register online or download, complete, and mail in the form .
Not sure if you're registered? Find out here!
Mail-In Voting
Mail-in ballot requests must be received (not just mailed) by Tuesday, October 20, 2020. You can request a ballot online, by mail, or at the St. Mary's County Board of Elections office at 23250 Hollywood Road, Leonardtown, MD 20650. See more information and request your mail-in ballot.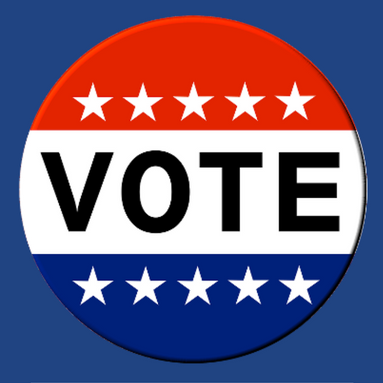 You can return your mail-in ballot:
By mail. Your ballot must be postmarked on or before general election day (November 3, 2020). Your voted ballot must be received by your local board of elections by 10 am on November 13, 2020.
By hand at the Board of Elections office by 8 p.m. on Election Day
Dropped in one of the ballot drop off boxes around the county A ballot box has been installed outside the Lexington Park Library, and one will be coming to the Charlotte Hall Library soon.
In-Person Early Voting
Early voting starts on Monday, October 26, 2020 and goes through Monday, November 2, 2020 at Hollywood Firehouse Main Building, 24801 Three Notch Road, Hollywood, MD 20636.
Early Voting Hours are from 7 a.m. to 8 p.m. every day including weekends
Voting In-Person on Election Day, November 3
Voting precincts have been consolidated to seven (7) sites. Anyone in the county can vote at ANY of the seven sites between 7 a.m. and 8 p.m. on Election Day.
Lettie Marshall Dent Elementary School
Hollywood Firehouse
Great Mills High School
Margaret Brent Middle School
Leonardtown High School
Lexington Park Elementary School
Spring Ridge Middle School
Follow St. Mary's County Board of Elections on Facebook for updates and information!