Saturday, November 18 | 11 a.m. – 2 p.m.
Charlotte Hall Library
Learn from local writers and meet new ones! Learn about getting started writing, publishing, and more. The St. Mary's County Library Author Fair provides an opportunity to meet local authors and browse their works. Authors will give a quick presentation on their works, and have an opportunity to promote and sell their work.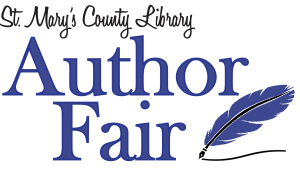 Schedule
11 a.m.: Welcome and introduction
11:15 a.m.: Authors will speak about their writing experiences, then the authors will sit at their respective tables, and event attendees can browse the books, and get to know the authors.
1 p.m.: Featured speaker Jerry Gabriel will lead a writing workshop, "How to Plot a Novel." As a group, over the course of an hour, with much second-guessing and argument, we will plot an original novel, from start to finish.
Featured Speaker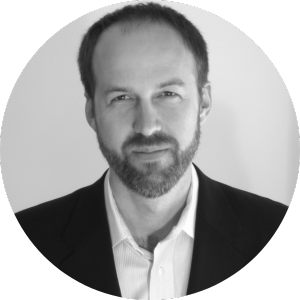 Jerry Gabriel
How to Plot a Novel
As a group, over the course of an hour, with much second-guessing and argument, we will plot an original novel, from start to finish.
Jerry Gabriel's first book of fiction, Drowned Boy, won the Mary McCarthy Prize in Short Fiction and was published in 2010 (Sarabande Books). It was a Barnes and Noble "Discover Great New Writers" pick, and awarded the 2011 Towson Prize for Literature. His second book of fiction, The Let Go, was published in 2015 (Queen's Ferry Press). His stories have appeared in One Story, Epoch, Fiction, Five Chapters, The Missouri Review, Alaska Quarterly Review, Monkey Bicycle, and Big Fiction, among other publications. His work has received grants and fellowships from the New York Foundation for the Arts (2004), the Bread Loaf Writers' Conference (2011), and the National Endowment for the Arts (2016). He is Project Director for SlackWater: A Journal of Environmental and Cultural Change in Southern Maryland, and co-director of the Southern Maryland Folklife Center.
Author Fair 2023 Authors
Christee Curran-Bauer
The Case of the Missing Tarts (Pigeon Private Detectives), 2023 (authored and illustrated); Sugar & Spice and Everything Mice by Annie Silvestro, 2020 (illustrated); Ben's West Texas Snow by Callie Metler-Smith, 2019 (illustrated)
Christee Curran-Bauer was born and raised in New Jersey. She got her BFA at Pratt Institute before moving to Hawaii, Virginia Beach, and—now—Southern Maryland. When she isn't drawing or writing, you can find her playing with her daughters and French bulldog.
Kathleen Fine
Girl on Trial
, Release Date: October 24, 2023
Kathleen Fine received her Master's in Reading Education from Towson University and Bachelor's in Elementary Education from University of Maryland, College Park. She is a member of the Maryland Writers Association, International Thriller Writers, and Author's Guild. When she's not writing and selling real estate, she enjoys spending time with her family, traveling to the Outer Banks, and of course, reading anything she can get her hands on. She currently lives in Baltimore, Maryland with her husband, three children, and Sussex Spaniel. Her short stories have been published in Litro Magazine, Pen in Hand, The Maryland Writer's Association Anthology, and in The Indignor Playhouse Anthology.
Girl on Trial
is her debut novel.
www.kathleenfineauthor.com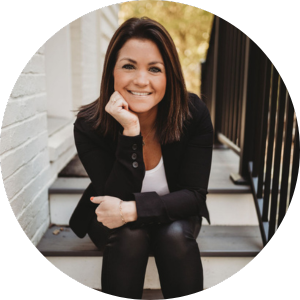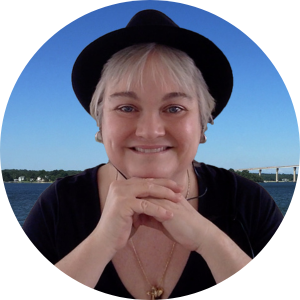 T.L. Ford
Lawful Good Thief
, 2012;
Colony One
, 2018;
Maz, Origin
, 2022
T.L. Ford is a programmer, writer, and artist. Most of her professional career was spent supporting the Patuxent River Naval Air Station as a local contractor in southern Maryland. She began publishing in 2012. She describes her first two fantasy novels as lightweight adventures, easily read within a weekend. Her very short, interactive iBook,
Math for Artists
, explains math concepts with pictures and no words. Her fiction/science-fiction novel,
Colony One
, is set in the modern day as our current world transforms into a society of the future. It includes line art illustrations and has very nerdy programmatically created binary clock graphics with full accessibility descriptions. She published a two volume set of 500 of her hand-drawn art/doodle cards as a Covid-19 project while taking a break from writing the next novel. In Ms. Ford's newest book,
Maz, Origin
, the heroine lawfully escapes a walled-in prison, has to fit into normal society, and finds herself dealing with aliens in this novel about life changes and choices.
Please see Ms. Ford's website
.
Emilie Garrabrant
The Stars We Never Saw, 2022
Emilie Garrabrant is the 16 year old author of The Stars We Never Saw, debuting on the Amazon #1 New Release list in Young Adult Holocaust Historical Fiction. In her free time, she serves as Co-Chair of the Maryland State Junior Leadership Team for the Leukemia & Lymphoma Society, directs growth for a SIM-card application providing financial mobility to unbanked communities, and volunteers at her local library.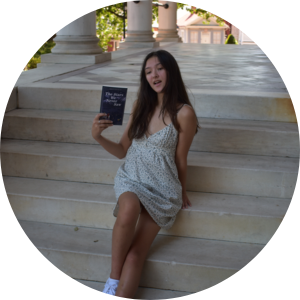 Tracy Gatton
I Will Raise My Voice! Poetry for the Beautifully Broken, 2021
I live in Hollywood with my husband and my blind cat. I have been writing most of my life. Encouraged by friends to take a writing class, then to take it farther. Covid shut downs gave me time to focus on the dream of making a book. Friends encourage me to share it. I hope all who read it find it a safe place and are encouraged too.
Karen Janowsky
Dear Prudence, 2023
Karen wanted to be an author and/or Wonder Woman when she grew up. One of those jobs was already taken, though. She lives with her husband, son, and six cats in Maryland, where she teaches college literature and writing.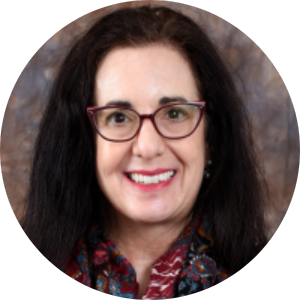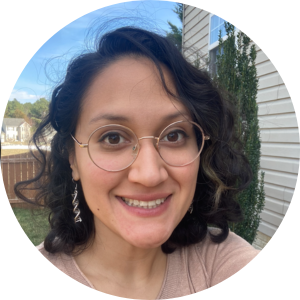 Irma Prosser
I Miss the Baby: A Child's Grieving Process following a Miscarriage, Stillbirth, or Infant Loss
, 2022;
Extraño al bebe: el proceso de duelo después de un aborto espontáneo
, 2022;
Activity Book: I Miss the Baby: Activity Book for Children Grieving the Death of a Sibling After Miscarriage or Infant Loss
, 2023
Irma is a scatterbrained science educator and mom of 2 living children and 3 gone too soon. She enjoys singing show tunes too loudly in the car and accepting double dog dares.
You can connect with her on IrmaProsser.com to find out what she is up to next.
CL Reddon
Dig Deep Before You Leap: Critical Factors To Explore Before Engaging In Marriage
, 2012;
Dig Deep Before You Leap – The Ultimate Workbook for Singles
, 2023;
Love Honor & Prenups: Protecting Your Assets & Love In A Changing World
, 2023
CL. Reddon, an accomplished author, speaker, integrity coach, and transformation leader, shines as a beacon of wisdom and hope in the realm of relationships and personal growth. His path to becoming the man he is today showcases resilience, learning from the past, and forging a future anchored in genuine connection. He is the author of the book
Dig Deep Before You Leap
, a relationship-building guide that encourages singles to take a thoughtful approach to marriage. As a columnist for EURWeb, he provides valuable insights and advice to readers. Additionally, he is a highly sought-after keynote speaker, renowned for his ability to deliver engaging and impactful speeches that help audiences develop effective communication skills. His unique approach to teaching, which emphasizes strategic planning and purposeful communication, has been instrumental in helping individuals achieve their personal and professional goals.
Visit CL Reddon's website
.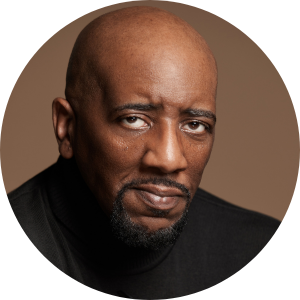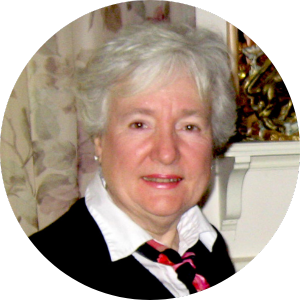 Carla Tomaszewski
Poland – A Portrait of the Country through its Festivals and Traditions
Carla Tomaszewski is a third-generation Polish-American, born and raised in Baltimore. Carla, along with her brother Charles, inherited her artistic genes from her parents. Having apprenticed at KBH/Graphics design studio in Baltimore while still a student at the College of Notre Dame of Maryland, she eventually graduated and began work at KBH/Graphics as an illustrator and graphic designer. She has exhibited extensively in numerous one-woman and invitational shows. As a professional graphic designer and illustrator, her work has been honored with numerous awards. In 2009 Carla was awarded the Cavalier's Cross of the Order of Merit of the Republic of Poland by the President of Poland for her numerous artistic contributions towards furtherance of knowledge and appreciation of Polish culture. In 2010 she was awarded a "Traditions" grant from the Maryland State Arts Council to teach and promote the traditional Polish folk art of pisanki (decorated eggshells) to a new generation. Along with the grant came the official designation as "Maryland Traditions Master." After retiring as a graphic designer for a large defense contractor, in 2015 Carla finally achieved her life's dream of creating and illustrating a children's book. It was doubly satisfying that the book was about Poland. Carla and her husband Stan, a fisheries biologist retired from Maryland's DNR, live in rural St. Mary's County in Southern Maryland near the banks of the Potomac River. They have two grown children, son Jan, and daughter Anastasia.
View Ms. Tomaszewski's Facebook page
.