Lexington Park Library
is a  Funding Information Network partner of the Foundation Center* (formerly known as the Cooperating Collections network).  As a partner, Lexington Park Library maintains the following resources that individual researchers and nonprofit organizations can use to research funding opportunities.
Print materials (many can be checked out) covering:
fundraising
grant seeking
nonprofit management and board development
proposal writing
philanthropy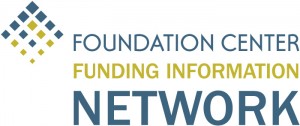 Online Databases- Free in-house access at Lexington Park Library ONLY!
Foundation Directory Online Professional
Profiles of 140,000+ foundations, corporate donors and grantmaking public charities, and a million plus recent grants.  Links to IRS 990's, funder portfolios and grantmakers' websites.
Grants to Individuals Online
Searchable information on 6500+ foundation and public charity programs that provide support for students, artists, researchers and other grant seeking individuals.
Foundation Maps
An interactive mapping tool for anyone interested in the impact of philanthropy around the world.  It combines data on grantmakers and grants with familiar Google maps.  Choose from a range of customization options  to create maps that reveal patterns of giving and funding relationships.  Users also can overlay grant data with more than 150 demographic, socio-economic, and other data sets to create visual portraits showing where philanthropy has made an impact and where opportunities exist to fill critical needs.
Other websites of interest:
*About the Foundation Center – Established in 1956, and today supported by more than 600 foundations, the Foundation Center is the nation's leading authority on philanthropy, connecting nonprofits and the grantmakers supporting them to tools they can use and information they can trust.  The Center maintains the most comprehensive database on U.S. grantmakers and their grants.  It operates research, education, and training programs designed to advance philanthropy at every level.  The Center offers free and affordable resources at its website; in its five regional library/learning centers; and through its network of Cooperating Collections.