Book Discussions and Author Visits


Join us for monthly book discussions and special author visits! See the schedule.
NaNoWriMo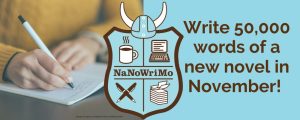 November is National Novel Writing Month, otherwise known as NaNoWriMo! This is a nationwide challenge for writers to write 50,000 words in the month of November. We've got author visits and Come Write Ins all month long!
St. Mary's County Library Anime Club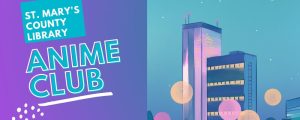 The St. Mary's County Library Anime Club was created to give people a place to gather, watch, and talk about Japanese anime and manga.
If you need special accommodations for any Library event or program, please submit our Accommodations Request form as soon as possible.

Please note that library staff may be taking photos of any or all events to use for future library publications. Event participants' photos may be used without notification or compensation. If you do not feel comfortable having your photo taken, please inform library staff when you arrive to an event.