500 by Five


Help your child read 500 books by age five! Reading with your child helps them get read for school, increase their vocabulary, improve logical thinking, and more. See more information about 500 by Five and get started!
Virtual Storytime and Activities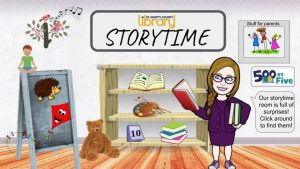 Watch virtual storytimes, get ideas for playtime with your little one, and more!
In-Person Storytime!
Earn an Honorary MLS!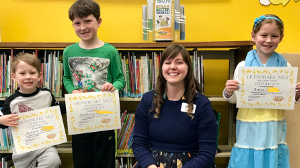 We're offering an opportunity for aspiring librarians to learn more about what we do and earn an honorary MLS (Mini Library Science) certificate! See more information and schedule an appointment!
If you need special accommodations for any Library event or program, please submit our Accommodations Request form as soon as possible.

Please note that library staff may be taking photos of any or all events to use for future library publications. Event participants' photos may be used without notification or compensation. If you do not feel comfortable having your photo taken, please inform library staff when you arrive to an event.