Did you know…
Children get ready to read long before they start school. Research shows that the first five years of life are critical to a child's future success.
You can help your young child to be ready to learn to read… starting at birth. Share these activities together:
Talking helps them learn new words and information. Talk and listen to your child as you prepare meals, do household chores, get ready for bed or whenever you are together.
Singing is a natural way for them to learn about language. Sing and play music for your child.
Reading together is the single most important way to help. Have books within easy reach. Visit the library and find books to make reading fun. Show them how important reading is by reading yourself.
Writing and scribbling helps them learn that written words stand for spoken language. Keep paper and crayons handy.
Playing helps them put thoughts into words and understand that spoken and written words stand for real objects and experiences. Encourage imaginative play by keeping a prop box with items for your child to use for pretend play.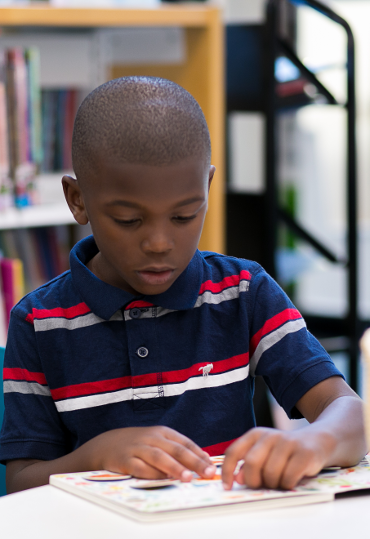 Watch a short video demonstrating each of the activities.
500 by Five
Help your child read 500 books by age Five! Reading with your child helps them get read for school, increase their vocabulary, improve logical thinking, and more. See more information about 500 by Five and get started!
Explore these websites or ask your children's librarian for more information about how you can help your little one be ready to read.