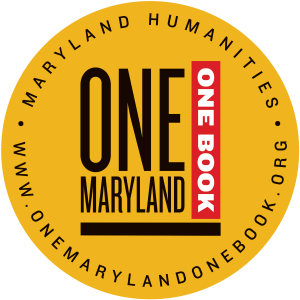 The 2018 One Maryland One Book Selection
Bloodsworth: The True Story of the First Death Row Inmate Exonerated by DNA Evidence
by Tim Junkin


Charged with the rape and murder of a nine-year-old girl in 1984, Kirk Bloodsworth was tried, convicted, and sentenced to die in Maryland's gas chamber. Maintaining his innocence, he read everything on criminal law available in the prison library and persuaded a new lawyer to petition for the then-innovative DNA testing. After nine years in one of the harshest prisons in America, Kirk Bloodsworth became the first death row inmate exonerated by DNA evidence. He was pardoned by the governor of Maryland and has gone on to become a tireless spokesman against capital punishment. Bloodsworth's story speaks for hundreds of others who were wrongly convicted and have since been released, and for the thousands still in prison waiting for DNA testing.
Get your copy today! Available in print, audio, and eBook.
Forensic Psychology with Frank Weber
Leonardtown Library, Saturday, October 20, 1 p.m.
Author and forensic psychologist, Frank Weber, will describe his work in the fields of forensic and clinical psychology and how that has shaped his career in the justice system and as an author. Mr. Weber will also discuss his experiences and written works in relation to the 2018 One Maryland One Book.
One Maryland One Book is a program of Maryland Humanities. Learn more about One Maryland One Book.