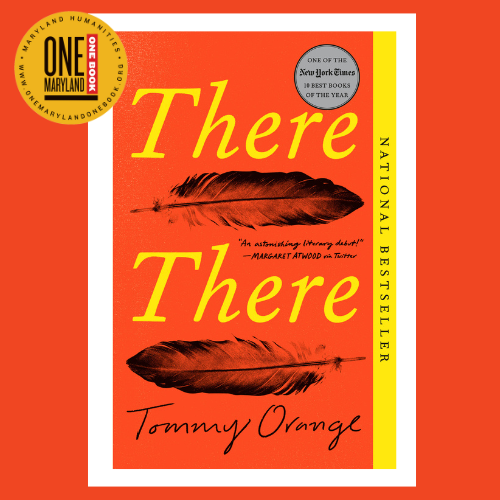 In partnership with Historic St. Mary's City, Peter Friesen, Director of Education, will present on St. Mary's Fort & various archaeological sites representing 8,000 years of Native presence. This year's One Maryland One Book selection, There There by Tommy Orange, focuses on the lives and stories of twelve Native people in modern-day California. In contrast, this presentation will focus on our own local history and the archaeological studies being carried out to learn about the lives of those people that called this area home prior to and during the 17th century.
St. Clement's Island: The Gateway to Indian Country
Monday, November 6, 6 p.m.
Lexington Park Library
Register for St. Clement's Island: The Gateway to Indian Country
Join us, along with Dr. Julia King of St. Mary's College of Maryland, in discussing the relations between the early English settlers of Maryland and the Indigenous Peoples. Archaeology is revealing the presence of large, well-populated Indigenous towns all along this portion of the Potomac River and west, many with histories dating back centuries and even millennia.
About One Maryland One Book
When we read a great book, we can't wait to share the experience and talk about it with others. That's one of the joys of reading. In that spirit, Maryland Humanities created One Maryland One Book (OMOB) to bring together diverse people in communities across the state through the shared experience of reading the same book. We invite you to participate in book-centered discussions and related programs at public libraries, high schools, colleges, museums, bookstores, and community and senior centers around the state.
One Maryland One Book is a program of Maryland Humanities