Download eBooks, digital audiobooks, and magazines to a smartphone, tablet, eReader, or computer!
Maryland's Digital Library, powered by OverDrive, provides downloadable eBooks, audiobooks, and magazines for adults, young adults, and children from many different publishers, compatible with iOS, Android, and Kindle devices, along with many eReaders. For the greatest selection, including content purchased just for Southern Maryland customers, please sign in before browsing.
Important Information and Getting Started:
Apps: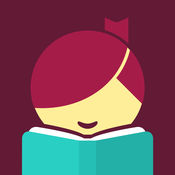 Try the Libby app for your Android, iOS, or Microsoft device.

Install the Libby app from your device's app store.
Open the app and find your library. You can search for St. Mary's County Library, or enter your city or zip code.
Login with your Library card.
Browse the collection and borrow a title or place a hold.
Borrowed titles appear on your shelf and will download to the app automatically so you can read offline. From your shelf, you can tap Read With to open a title to read in the app, or send the book to your Kindle.
You can add additional library cards in the menu under Library Cards. The activated card is the one being used for checkouts and holds.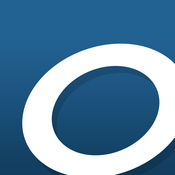 Use the OverDrive app to checkout, download, and read.

Use this app if you require a multilingual interface or require accessibility features.
The Libby app will ultimately support these features as well, but at this time it does not.

What's the difference between the Libby App and the OverDrive App?

Libby has the same collection of titles as the OverDrive app – it's just a different way to access the same digital library collection. Libby is a fast and attractive digital browsing experience.
Libby is compatible with Android, iOS, and Windows 10 devices with Kindle Fire compatibility coming soon. Libby is great if you just want to download a book to your phone or tablet.
OverDrive is the "classic" app, and is compatible with more devices, including Kindle Fire, Macs, and PCs. It also allows for transfer to MP3 players from computers.
Libby is new, and doesn't yet have all of the features that the OverDrive app does, such as the ability to recommend titles for purchase or robust accessibility features. These will be added to Libby over time.
Which app should I use?

If you make use of accessibility features in the OverDrive app, you'll need to stick with that until more accessibility features get added to Libby.
Kindle users can use Libby. You can let Libby know that you read e-books on your Kindle by tapping on the menu, and then on Download Settings. When you check out a Kindle format e-book, it will send it to your Kindle, rather than downloading the book to Libby.
If you have library cards from different libraries, or want to see your family's digital checkouts in one place, it's worth giving Libby a shot. Libby makes it easy to switch between library cards or between different libraries. Open the menu, then tap on Switch Library or Library Cards. The best part is that all your digital checkouts from different cards and libraries are on the same shelf, so there is no need to switch between libraries or cards to read your books.