St. Mary's County Library now provides FREE access to
The Washington Post
online! You can access this resource for free from a Library location, or from home. Please follow the instructions below to start reading today.
Access The Washington Post from a Library location
Using either the Library's computers or the public WiFi on personal devices, click the Onsite Access button below to reach The Washington Post. You will be directed to WashingtonPost.com. There should be no paywall and no registration prompt with onsite access.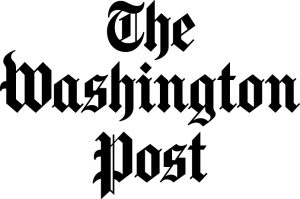 Access The Washington Post from outside of the Library
Using your personal computer or device outside of the Library, click the Offsite Access button below to reach a page with the following message: "Your library has provided you with complimentary access to WashingtonPost.com for the next 7 days. To access the site, sign in or create a free Washington Post account." Register or login by entering an email address and password.
Special Note for Offsite Access
Offsite access is available to readers for seven days, beginning at the point of entering the site after registering or logging in. After the seven day "trial" ends, you must return to this page and select the offsite access link button; this triggers a new seven day access period. You do not need to pay for an account. You may receive emails from The Washington Post encouraging you to purchase a subscription, but this is not necessary. Return to this page and click the offsite access button above to continue reading.