St. Mary's County Library is using a Teen Discord Server! Why? Discord has a number of teen-friendly features, and it allows teens to stay connected even after Library events. Request your invitation today!
To get started, you'll need to sign up for a Discord account. Then fill out the form below to get an invite to our server. This form requires your library card number (or SMART Card number) to verify your age and identity. When we have verified your information, we'll send an invite to the server. Once you're a member of our server, you can start using it immediately. The server will be monitored by librarians to help ensure it is a safe environment, and we have also put in a number of other safeguards in place.
Still have questions? Check out these resources: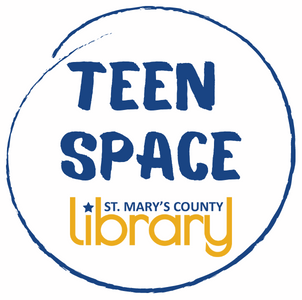 In order to encourage a safe online community, you must abide by these rules of conduct when using the Library's Discord Server:
Be polite and respectful of one another, yourself, and Library staff.
No trolling, spamming, bullying, or hate speech of any sort will be tolerated.
Refrain from "callouts" or personal attacks.
Protect your privacy and the privacy of others.
Keep things PG. Do not post graphic content, including, but not limited to: explicit language, sexual content, gore, or inappropriate jokes.
Do not post advertisements or try to sell anything.
Do not conduct or encourage illegal activity.
Use an appropriate name and avatar.
You are responsible for your actions on our server.
Library staff members reserve the right to delete any comments, mute individuals, or ban any user from the server should these rules be ignored.
Access to the Discord Server is by invitation only. Please submit the form below to request your invitation.

"*" indicates required fields