The St. Mary's County Library Anime Club was created to give people a place to gather, watch, and talk about Japanese anime and manga.
We have a license to show films from Crunchyroll
.
Meetings are open to everyone ages 16 and up. Those under 16 may attend with a parent or guardian. Each meeting will include screenings of everything from classic titles to new releases, as well as refreshments, discussions, and other fun activities!
Films and shows are primarily shown in Japanese with English subtitles.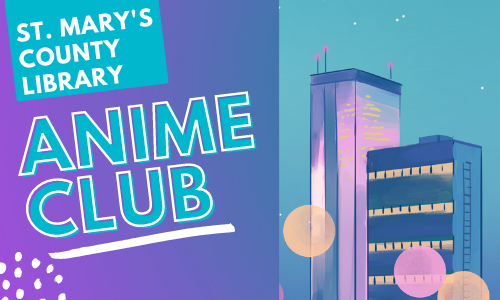 Upcoming Anime Club Meetings
Please register to reserve your spot! Shows/films scheduled to be shown are listed on the registration pages.
Please note: Parents and guardians are responsible for determining what Library programs their children can attend. If you are uncomfortable with your teen viewing material rated PG13/TV14, this club may not be a good fit.