Maryland's Digital Library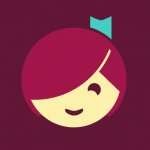 Download eBooks, digital audiobooks, and magazines to a smartphone, tablet, eReader, or computer. Check out up to ten titles at a time for 7, 14, or 21 days.
See more information about Maryland's Digital Library.
Libbyapp.com

The Libby App
Try the Libby app for your Android, iOS, or Microsoft device.

Install the Libby app from your device's app store.
Open the app and find your library. You can search for St. Mary's County Library, or enter your city or zip code.
Browse the collection and borrow a magazine title. When prompted, sign in with your St. Mary's County Library card.
Borrowed titles appear on your shelf and will download to the app automatically so you can read offline. From your shelf, you can tap Open Magazine to open a title to read in the app.
RBdigital Magazines
Access to RBdigital magazines ended on March 31, 2021. All magazines that were available in RBdigital are available in Libby. You can access any magazine issues that you've borrowed through RBdigital by visiting the ZINIO app or website and registering a new ZINIO account using the same email address you used with RBdigital. The Zinio app/website can be used to purchase new magazines, but you can find your previously checked out magazines on the My Library page.
Quaranzine


In April 2020, shortly after the Library and other businesses and organizations in our community closed their doors due to the COVID-19 pandemic, St. Mary's County Library and St. Mary's County Arts Council introduced Quaranzine, a collection of creative works from our community that documented how we responded to this strange time we found ourselves in. Members of the community submitted their works and we released nine issues of Quaranzine from April 15 – June 10. One year later, we released a special issue filled with art, poetry, short stories, other creative works, and simply memories or lessons learned that documented the year. Check out Quaranzine today!